NTCC Business Awards 2014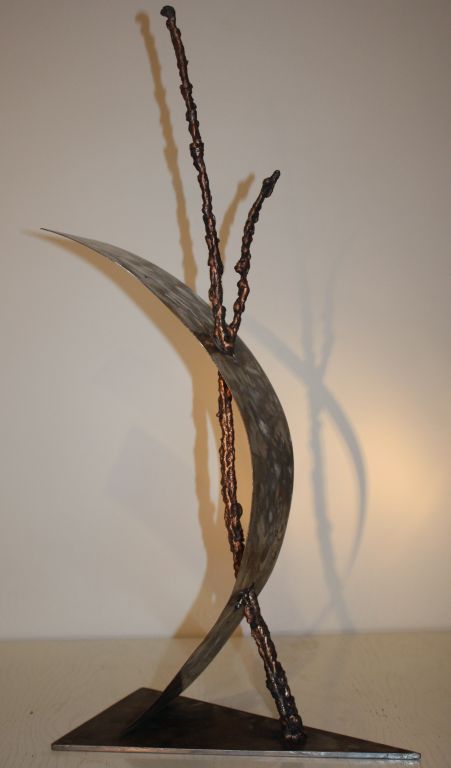 This Trophy was designed for the NTCC Business Awards in 2014.( Nelson Tasman Chamber of Commerce).
Eight Trophies were made in total.Materials used were Mild steel, stainless steel and copper.
"I like to think of the copper infused branch bursting thru showing the growth/development and branches of a business"says Michael.
Back to all work