Creativity Way Of Life
This article was featured in Nelson Magazine, Feb 2022.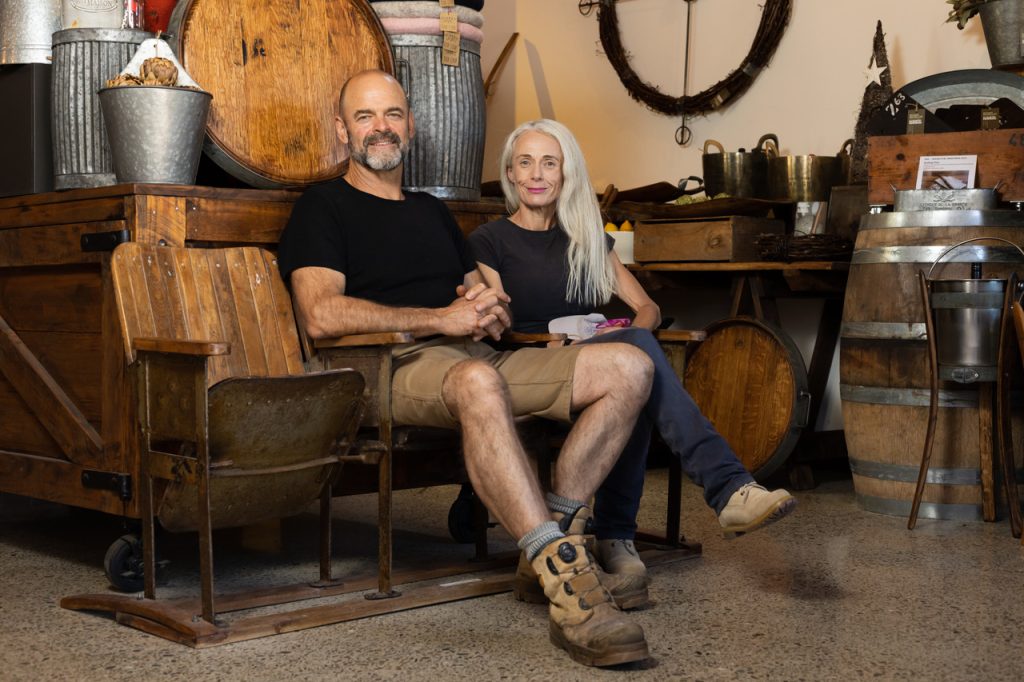 The Upper Moutere has become a destination for locals and visitors to the Nelson region with its wealth of artists and artisan producers. Throughout the last fourteen years Michael MacMillan and partner Jackie Crow have created their own boutique destination, Sculpture & Country Homeware, a combination of two gallery spaces showcasing Michael's exquisite sculpture along with items made from traditional French oak barrels, photography, painting, jewellery and country homewares.
Housed in a rusticated barn with beautiful bricked courtyard, it is a place where visitors can also enjoy a coffee while appreciating the surrounding views and outdoor sculpture. Originally a potter, Michael discovered a love of sculpture early in his creative career and his pieces are made from wood, bronze, concrete and corten steel. They range in scale from indoor coffee table sized to large outdoor pieces and are making their artistic impression throughout New Zealand and overseas.
Most popular as gifts are the modern rustic barrel platters, cheeseboards and French-style rolling pins. Michael prefers using the timber from traditional French oak barrels because it has a tight and attractive grain and is extremely durable. The timber is harvested and left to age before being turned into wine barrels. After five to seven years of use it is retired and becomes the perfect resource for his creations. "By the time I get it the wine is infused in the wood, giving off a delicious aroma," he says. The first layer is scraped off, popped into tins and sold as wine-infused woodchips, a perfect addition to BBQs or smokers.
The store and gallery walls are a backdrop for Jackie's distinctive photography set in stylish contemporary ply frames along with art by several local artists including Helena Morris, Kerry Fenton-Johns, Candy Clarke and Sally Burton. Other local artisans contribute mushrooms, black garlic, olive oil and honey to add to the local flavour.
Michael and Jackie particularly enjoy the interaction they have with visitors. "We love the reaction we get when people come for the first time," says Jackie. "They are so surprised by all the things that are created here by our family, daughter Poppy included, along with the French feel. Some of them have heard of our famous grapevine Christmas trees and wreaths but have no idea of the variety of other things on offer". "We are noticing increasingly that buyers are moving away from throwaway items", adds Michael. "They want pieces that are going to last and have a story to them." Whether undertaking commissions, designing corporate awards, making sculpture or fashioning homewares, every single item is made to an exceptionally high standard with a whole lot of love added in. A relatively short and lovely drive from most places in the region, Michael and Jackie's Gallery is a must to visit. You'll be delighted you made the effort.